Hand Surgery| Major Florida Metro | $900,000+| Job # 1091-HAND
Hand Surgery, Orthopedic Surgery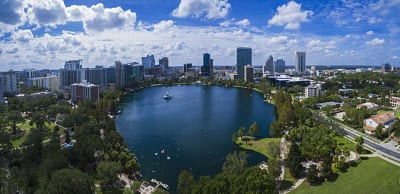 100% Upper Extremity – No General Orthopedic Call or Cases
Level I Trauma Center in a booming Florida metro
Join a large health system in need of multiple Hand Surgeons

2,000+ combined beds among 5 hospitals
Enormous referral base
State-of-the-art Ambulatory Surgery Center, with an opportunity to purchase ownership shares
New Orthopedic Center of Excellence facility under construction
Goal is to develop an Upper Extremities Fellowship within the next couple of years and ultimately have up to 8 Hand Surgeons

Join two other employed orthopedic hand surgeons

100% Hand/Upper Extremities
Expanding hand program due to volumes – the two surgeons on staff are already producing 13,000 and 12,000 wRVUs each

Work Hard / Play Hard

Work with orthopedic surgery residents (25 residents in the program), who take first call in the ED for the hand surgeons
Just 4 days/month of hand ED call (residents always take first call) and opportunity to take additional call days for extra money ($2,500-$3,000/day plus wRVUs generated)
Be busy during the morning and day, frequently finish by 4:00PM
Great culture with residents: Resident Olympics, Happy Hours, BBQs, boating adventures, etc.

Very High Income

$900,000+ documented income (will be higher with buy-in into surgery center)
$25,000 signing/relocation bonus
Comprehensive benefit package
30 days PTO
$5,000 annual CME allowance
Live in a major Florida metro of 2,000,000+
Live in a booming city with 5-star restaurants, museums, theatres featuring Broadway plays, over 100 golf courses, and top-rated family-friendly amenities
Affluent neighborhoods with elite sports stars and business executives
5th fastest-growing metro in the country
Nationally-ranked public and private school systems
No state income tax
One of the busiest international airports in the U.S.
No state income tax
What have I done to ensure the viability of this position?
Conducted an onsite profile, meeting with both hand surgeons, the service line director, and administrators
Provided consultation on the position, financial package, and recruitment process
I have recruited more than 150 physicians in my career to all variety of settings
Qualifications:  We are seeking well-trained board certified/eligible Hand Surgeons.  This is a great opportunity to enjoy high income, a great quality of life, and live in a thriving city.  Don't miss out; Apply Today!
Apply for this position!
Just fill out the information below!
Live in a thriving city with 5-star restaurants, museums, theatres featuring Broadway plays, over 100 golf courses, and top-rated family-friendly amenities
Job Features
| | |
| --- | --- |
| Job Category | Full Time |
| Job Id Number | 1091-HAND |