Florida Rheumatology | 4-Day Week | $400,000+ | Job # 1082-RM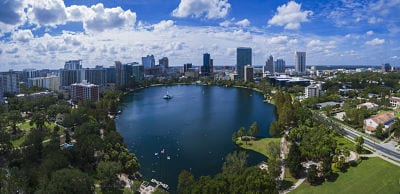 Join the region's premier group of 3 Rheumatologists!
Highlights of the position include:
Join a reputable single-specialty group of three Rheumatologists
No physician turnover in the group since it was established in 1982
Flexible 4 – 4.5 day work week
No nights, no weekends, may have Fridays off
Leave the office by 5:00PM daily
1:4 phone-related call
Financial Highlights:
$225,000 annual base salary
Lucrative production incentives
Two-year partnership track
All partners earn $350,000 to $400,000+ per year (for seeing 14-16 patients per day)
Profit-sharing plan which adds an additional $45,000 to $55,000 per year in retirement funds
Comprehensive benefits package and ample time off
Live in this Florida Metropolis – 2.5 million people
Booming metro of 2.5 million people
Live in a thriving city with 5-star restaurants, museums, theatres featuring Broadway plays, over 100 golf courses, and top-rated family-friendly amenities
Nationally ranked public and private school systems
23rd largest city in the U.S.
Downtown practice location – live in one of many affluent downtown neighborhoods or a top-rated suburb
Nationally ranked public and private school systems
13th busiest airport in the U.S
No state income tax
What have I done to ensure the viability of this position?
Personally met with all of the physicians in the group, the practice administrator, and most of the staff
Provided consultation on the opportunity, recruitment process, and candidate selection
I have recruited more than 150 physicians in my career and look forward to assisting in your search
Qualifications:  We are seeking well-trained rheumatologist.  Board certification/eligibility required.  This is a rare opportunity to live in a thriving city and enjoy a financially rewarding career earning a 90th percentile income nationwide with a shortened work week. Don't miss out;  Apply Today!
Apply for this position!
Just fill out the information below!
Live in a thriving city with 5-star restaurants, museums, theatres featuring Broadway plays, over 100 golf courses, and top-rated family friendly amenities
Job Features
| | |
| --- | --- |
| Job Category | Full Time |
| Job Id Number | Job # 1082-RM |