St. Louis Outpatient Primary Care | PACE Medical Director | Internal Medicine | Family Medicine | Job # PACE-1105
Family Medicine, Geriatrics, Internal Medicine, PACE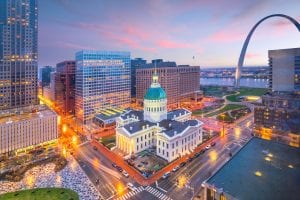 Medical Director position with a passion for a concierge-style practice for the elderly in a team-oriented environment.
Your Work
Leadership opportunity to help develop a new PACE program with a well-established not-for-profit organization with 2,000+ employees
PACE program – highly customized concierge practice for the elderly including physicians, dieticians, nutritionists, meal delivery, home health aides, therapists, transportation services, etc – it allows patients to live at home instead of at nursing homes
70% administrative / 30% clinical (percentage will vary at times)
Work with a dynamic leadership team passionate about providing top medical care to the elderly
M-F, 9AM-5PM – no nights, weekends, or holidays
Administrative
Lead and collaborate with an interdisciplinary team of physicians, nurses, patient transportation services, therapists, etc
Create primary care protocols
Develop a customized care plan for each patient in the program, which includes diet improvements, living condition improvements, exercise regimens – allows you the unique opportunity to be a super physician taking all of the patient's personal and environmental situations into account so they may live longer and more enjoyable lives
Clinical
2-3 days per week you will see 8-10 patients in a new community center and clinic (patients arrive in the morning for activities, meals, socializing, and doctor visits before being driven back home in the afternoon)
Outpatient only – manage the health of 50-200 patients in total
Mid-level support provided as needed (likely when patient panel reaches 80)
Financial Highlights:
$260,000 Base salary
$10,000 year-end bonus
$25,000 sign on bonus and relocation
$100,000 for student loans
$60,000 retention bonus
$5,000 CME allowance plus 5 days for CME;
22 days PTO;
Comprehensive Benefit Package
Living in St. Louis
Charming metro of 2.8 million with all major metro amenities
Top 100 Best Places to live by U.S. News
Moderate climate between the 30s and upper-70s year round
Live and work in one of the city's most affluent suburbs less than 20 minutes from downtown
Beautiful neighborhoods with diverse house styles on every street – from three-story Victorians to wood-framed farmhouses to traditional ranch and two-story colonials
Cost of living well below the national average – you'll be shocked to see the low home prices
Hundreds of restaurants and two shopping malls within 5-10 minutes
Best Sports City in 2016 by the Wall Street Journal: enjoy championship-level pro sports teams such as the St. Louis Cardinals (11 World Series Championships), the St. Louis Blues (2019 Stanley Cup winner), and a new XFL team coming in 2020
International airport with daily departures to 74 domestic and international locations
What have I done to ensure the viability of these positions?
Personally met with all of the organization's leaders and toured their facilities including company headquarters
Provided consultation on the opportunity, recruitment process, and candidate selection
I have recruited more than 300 physicians in my career and look forward to assisting in your search
Qualifications:  We are seeking a primary care physician with a passion for a concierge-style practice for the elderly in a team-oriented environment.  Fellowship training in Geriatrics would be a plus, but is not required.  Board certification/eligibility required.  Positions are subject to availability and qualifications.  Call today for additional information and consideration; Apply Today!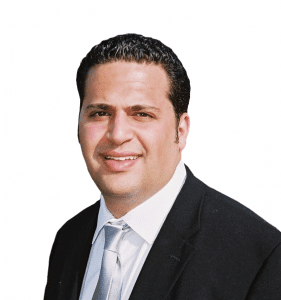 Apply for this position!
Just fill out the information below!
Job Features
| | |
| --- | --- |
| Job Category | Full Time |
| Job Id Number | 1105-PACE |