Coastal Florida Gastroenterology | Established Group with ASC | Partnership Track | $800,000+ Partner Income | Job # 1063-GI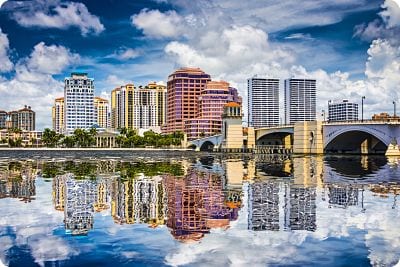 Join a well established 5 physician single specialty group. Live in a destination location on the beach.
Highlights of the positions include:
Join a well-established group of 5 gastroenterologists
Early partnership track
Ancillary revenues from Ambulatory Surgery Center and Pathology
$800,000+ documented potential as a partner – top 10% nationwide
EUS/ERCP not required, but could be a plus
Highlights of this South Florida city include:
#1 requested location by physicians in the Southeast
Metropolitan city on the beach in South Florida
Live in a thriving city with chef-owned restaurants, operas, theaters featuring Broadway plays, too many golf courses to count, and numerous family-friendly amenities
Immediate access to some of the top-ranked beaches in the world – beautiful fine white sand and crystal clear water
Nationally ranked public and private school systems
No state income tax
Candidate qualifications (please call to inquire about further qualifications):
Must be board certified, or eligible if in final year of fellowship training
Seeking top candidates only for this rare opportunity
We have already placed a physician in this group
Please inquire for additional details and qualifications. Great positions in this area of Florida rarely become available, especially with a practice where you'll be treated fairly and offered partnership with a top 10% income nationwide.  Moreover, you'll be joining a collegial group of physicians who are humble, likable, and passionate about their work.  This will be the last job you will ever take.  Don't miss out; Apply Today!
What have I done to ensure the viability of these positions?
Personally met with the physicians in the group
Provided consultation on the opportunity, recruitment process, and candidate selection
I have recruited more than 550 physicians in my career including the most recent GI to join this practice


Apply for this position!
Just fill out the information below!