Hospitalist or Nocturnist Openings | Up to $320,000 Salary | Eastern Coastal Metro | 7 on / 7 off | Job # 1052B-NOCT/HOSP
Family Medicine, Hospitalist, Internal Medicine, Nocturnist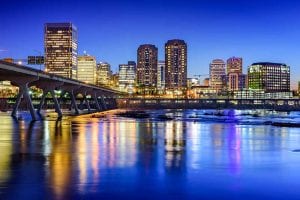 What have I done to ensure the viability of these positions?
Personally met with many of the physicians in the group
Provided consultation on the opportunity, recruitment process, and candidate selection
I have recruited more than 100 physicians in my career including all of this group's nocturnists
Highlights of the positions include:
Your Work
Choose between Hospitalist (days only) or Nocturnist (nights only)
7 on / 7 off
3-6 admissions per night
No central lines or other procedures
Ample subspecialty support
Nocturnist – 3-7 admissions per night
Hospitalist – round on an average of 18 patients per day
Financials
Up to $280,000 salary, depending on the position and experience
Comprehensive benefits package
Optional partnership track

"UNIQUE FEATURE" Partnership includes subspecialty ancillary profits (CT scan, MRI, etc)

$400,000+ partner potential – top 1% income nationwide among primary care physicians
Option to move into other roles within the group after two years (i.e. daytime shifts or outpatient)
Live in a large metropolitan city on the coast with breathtaking harbors and beaches
Metropolitan city of 1,000,000+
Southeast coastal hotspot with tons of restaurants, golf courses, upscale amenities, and family-oriented amenities
Numerous suburban neighborhoods with pools, clubhouses, golf courses, and other great amenities
Great water activities: deep sea fishing, boating, sailing, and swimming
Top-rated beaches that are fun for the whole family
Upscale amenities including the theatre, symphony, country clubs, museums, and yacht clubs
Prestigious public and private schools, colleges, universities, and medical schools
Low cost of living, especially compared to other regions!
Qualifications:  We are seeking well-trained internal medicine and family medicine physicians.  Board certification/eligibility required.  This is a rare opportunity to live in a thriving city and enjoy a financially rewarding career, starting as a nocturnist or hospitalist and then moving into other positions based on your future preferences.  Don't miss out; call me today.
Apply Today!
Apply for this position!
Just fill out the information below!
Job Features
| | |
| --- | --- |
| Job Category | Full Time |
| Job Id Number | NOCT/HOSP-1052B |